OUR ORIGIN STORY
About TribeTech
We know there's a better way when it comes to technology. At TribeTech, we live and breathe IT, and strive to show you how to use it effectively to achieve your business goals.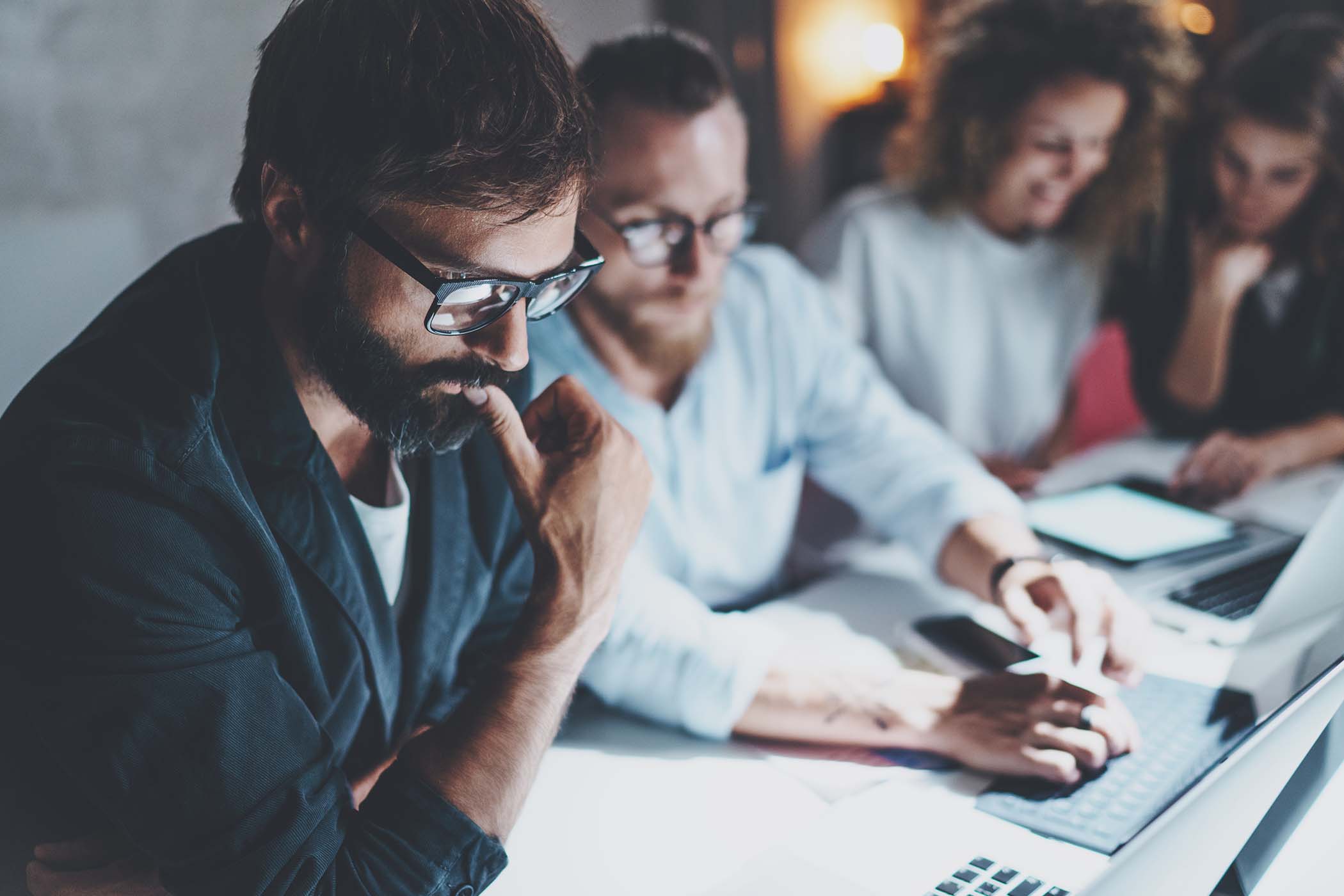 A Bit of History
The founders and directors of TribeTech, Jason Khourey, Jim Cantor and Scott Atkinson, have had long careers in IT. In 1994 Jim and Scott left IBM to start their first managed services company, Netforce, which they sold to a global service provider in 2010.
We Knew There Was a Better Way
Over their career, they became frustrated by the widening gap between what was being sold and what was delivered within Managed Services companies. By the time most projects went from sales to presales to delivery and finally support, the client often ended up with something that didn't always deliver on the original promise.
TribeTech Was Born!
In early 2018, Jason started TribeTech as a solution to this. Scott & Jim, sharing the same values, joined shortly afterwards.
We Found a New Home
We opened our first office in Crows Nest.
Partner Of The Year!
We received the APAC New Partner of the Year in WatchGuard's 2019 Partner Awards.
Expanding the Tribe
In 2020, TribeTech acquired HubOne to further invest in their document management solutions and assist accounting clients to make their businesses more efficient. This also started our development team, TribeDev.
The Year The World Changed
With Covid-19 forcing many of us to work-from-home and adopt new technologies, the TribeTech team spent 2020 supporting clients remotely and digitally transforming their clients' businesses.
2021 (The Day Before Australia Day)
It Came Crashing Down, But the Tribe Stood Strong
Our office collapsed, literally. Demolition work next door had unexpected results and sent our office crashing to the ground. But as we run our business from the cloud, we didn't miss a beat. We all learnt to work from home which prepared us well for when the pandemic came along 2 months later.
Solid Foundations
Later in the year, we moved into our new office in North Sydney, checking that there was no planned demolition work next door!
Lockdowns Don't Stop Us
Throughout the 2021 lockdowns, we continued to support our clients whilst maintaining our employees' mental health.
Looking Ahead!
We're continuing to grow both the managed services and development teams to support existing and new clients stabilise, enhance and excel their business.
Small & Consistent Tribes
TribeTech's small teams, or 'tribes', are responsible for solving your business's problems from the get-go. That means you work with the same people for everything where they remain fully accountable to you.
Working With the Best
To ensure our strategy is effective, we only hire individuals with a select range of skills and talent. Our tribe members are passionate about all things IT and have proven to be committed, team players.
Staying Ahead of the Game
Our team's continuous growth is a key element of the TribeTech DNA. The IT industry evolves quickly, so we make sure to do the same.
Collective Services
Unlike other providers that may piece together a solution stack, it's all or nothing with us. In our experience, we have discovered that the most effective way to help you is to truly be part of your team.
Partners With Industry Leaders
We work with leading industry vendors to source the most appropriate technology and solutions for our customers.







TribeTech has been brilliant. Their work on upgrading our IT systems has led to a significant increase in productivity. The team collaborated with us to find solutions to problems and provided training where necessary. We particularly like the way they took the time to explain all the options to us in a way we could understand. The response time for issues is excellent and communication is clear. Their contribution has added value across our business.