Better
IT
,
Better
Busines
s
The key to a smooth, effortless operation is establishing a strong technology foundation.

 The power of IT support can boost your company's productivity no matter what your IT needs are, whether it concerns protecting sensitive data or upgrading hardware or systems.

As a trusted IT support service in Sydney, we help set your business up for success.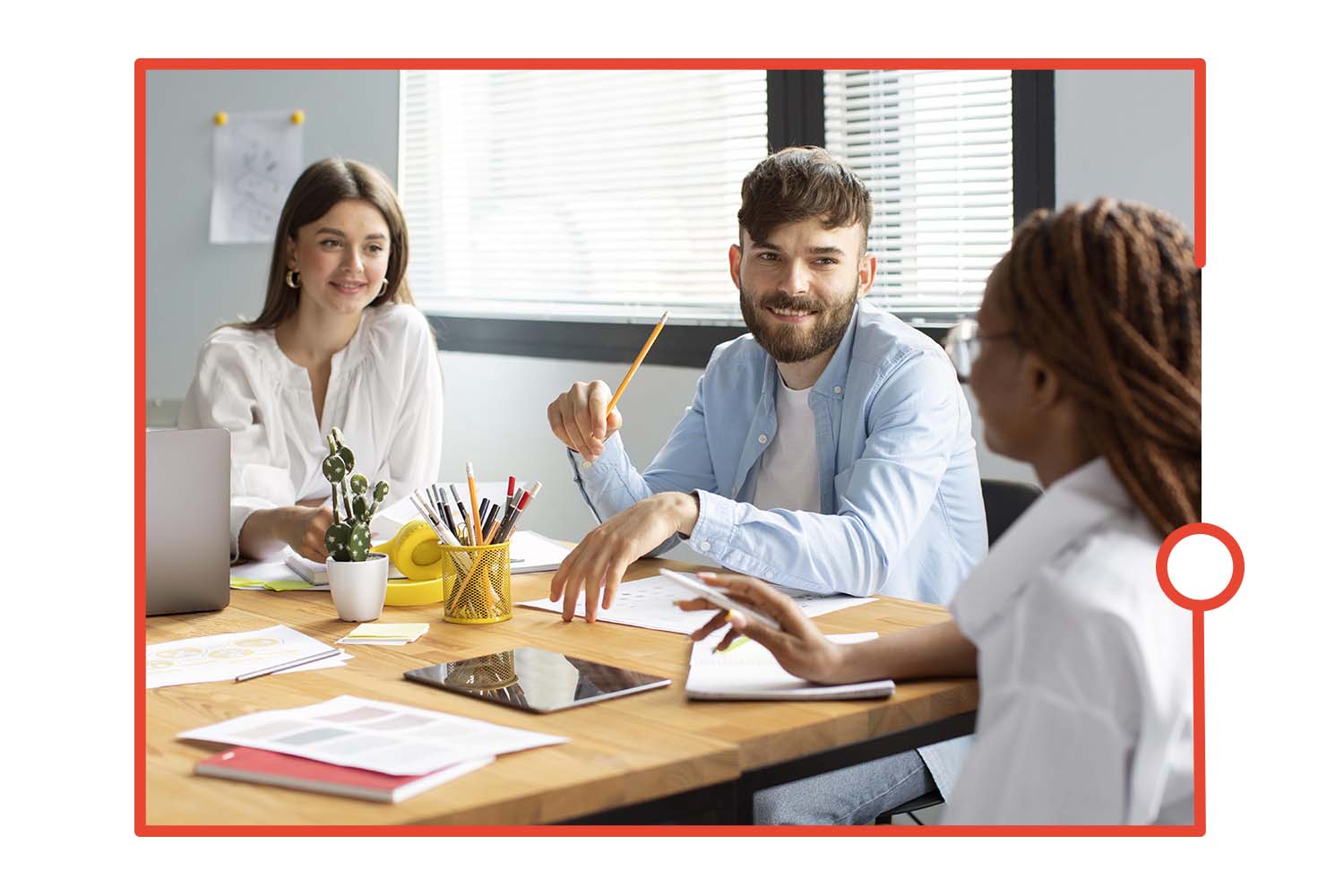 Regain Your Focus
Working with TribeTech can help you gain back time so you can focus your attention on the aspects of your business that you know and do best.
Convenience
By outsourcing your IT management, you can avoid DIY or the hassle of managing it internally.
Better Efficiency
We expertly handle repetitive IT tasks such as management of
networks, servers,
computers
and other devices.
Reduced Business Interruptions
We also offer disaster recovery and backup solutions to mitigate downtime and keep your business operational.
24/7 Support
With our 24/7 support, you will receive help whenever and wherever you need it.
One

IT

Solution for

One Goal—

Business Success
With cyber threats on the rise, you cannot afford to neglect your company's IT foundations. TribeTech's SecureOffice is a complete tech solution that strengthens your company's IT system. Your devices, networks, servers and data are protected, keeping your business fully operational.
What are your wants, needs and goals?
That is the driving question behind our managed IT support services. For a partnership that never lets you down and helps you work towards your business goals, get in touch today.
We do more than just 'IT support'
Smart Tools for

Smarter

Work
We help small and medium companies work smarter everyday streamline their operations and analyse data, allowing them to concentrate on growing their businesses.
Specific Apps for Specific Goals
We develop apps that are tailored to your specific business challenges. Your operations are enhanced, increasing customer satisfaction and brand loyalty.
Higher Efficiency, Lower Costs
Stop wasting time and money on accomplishing routine administrative tasks—we can automate these for you!
Data-driven Decisions
We make sense of your data so you can make better business decisions. From customer preferences to potential risks, we generate critical information that enables you to accurately spot opportunities, solve problems and predict outcomes.
With

TribeTech

, You're Always One Step Ahead
Our team's continuous growth is key to providing some of the most reliable business IT support in Sydney. We ensure that we keep up with the IT industry's rapid evolution so your business can too.

Diligent, Trustworthy Tribes
Our tribe members are passionate about all things IT and have proven to be committed, team players to deliver the best outcomes for our clients.

Constant Learning and Development
The IT industry is constantly evolving and so are we. We invest in the latest equipment and training to keep our staff competent and productive.

Skilled and Dedicated Tribe Members
Our tribe members have strong IT and customer service skills. They are committed to getting the job done and building strong relationships with clients.

Customised Solutions
While we offer a holistic solution, the deliverables are tailored seamlessly to your business needs.
CONTACT US
Talk to an Expert Today
Get in touch for a free consultation to discuss how we can help grow your business through powerful IT solutions.